1. Contents of the video archive "The Women of Ravensbrück"
The Protagonists are introduced on the startpage by a quote and a short biographical sketch. Choosing one protagonist, more biographical informations, photos and all available interview-clips can be explored.

The transcript resp. the translation of each video-clip is shown beside the video player's window.

The video-clips for each protagonist can be sorted thematically by these sections: All / History / Detention / Later life.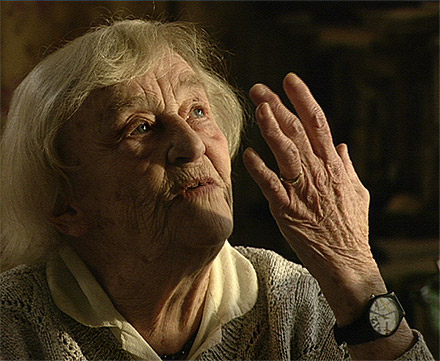 A few keywords are outlining the content of each video-clip, also indicating the respective dates and places named in it.

The search based on selected or individual, self-chosen keywords offers the thematical search of the complete archive of video-clips by all protagonists.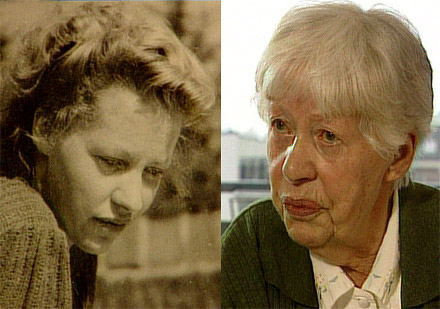 A project glossary offers informations on names, places, events and special terms, mentioned in the individual interviews.

Interviews on the location of the former concentration camps of Ravensbrueck and Moringen convey the development and changes of these places through the periods of these interviews.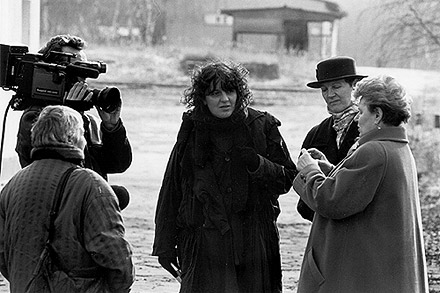 B-roll and cut-in footage from the principal interview-shootings, are showing the homes and hometowns of the interviewees and offer an insight into their environments.

Photos from their private archives are presenting the protagonists in different phases of their lifes and/or their domestic environment.

Personal documents and historical photos shed light onto current affairs at the time.

If available, there are also added photos of those persons and places, mentioned in the interviews.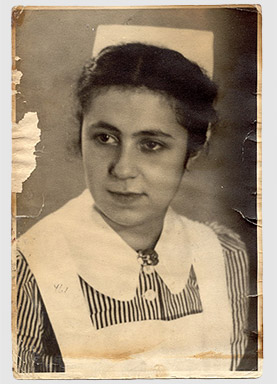 Drawings from the inmates and artworks created after their liberation can be found among the photo-collections of the resp. artists/protagonists.

In case the interviewees had shown us handicrafts, clothing or other artifacts from their time in the camp, these are also depicted in the photo-collection of the resp. protagonist.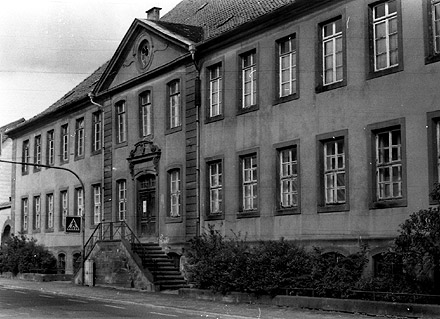 Significant places of the camp, for instance the sick bay ("Krankenrevier"), are being documented and extrapolated in their development over time through the different memories and experiences of the various protagonists. They are describing the same place as a scene of terrible suffering, when talking about babies being born there or the "medical" experiments on certain inmates - or as a place of help and care, that could be facilitated by inmates working there as doctors and nurses.